Easy and Delicious Pull-Apart Cinnamon Bites
These Easy and delicious pull-apart cinnamon bites are the BEST and easiest you will you ever eat!! So easy to make and enjoy with the family
Some experiments are just perfect! These pull-apart cinnamon bites were one such experiment that I am so glad I tried. We had company one day and we did "make your own pizza" and ended up with enough pizza to feed everyone. And I still had some left over pizza dough. I was certain that after having pizza for dinner and left overs for lunch the next day, no one would want pizza for a 3rd meal. So, I decided to turn the left over dough into these easy pull-apart cinnamon bites. Boy, were they a super hit with the family!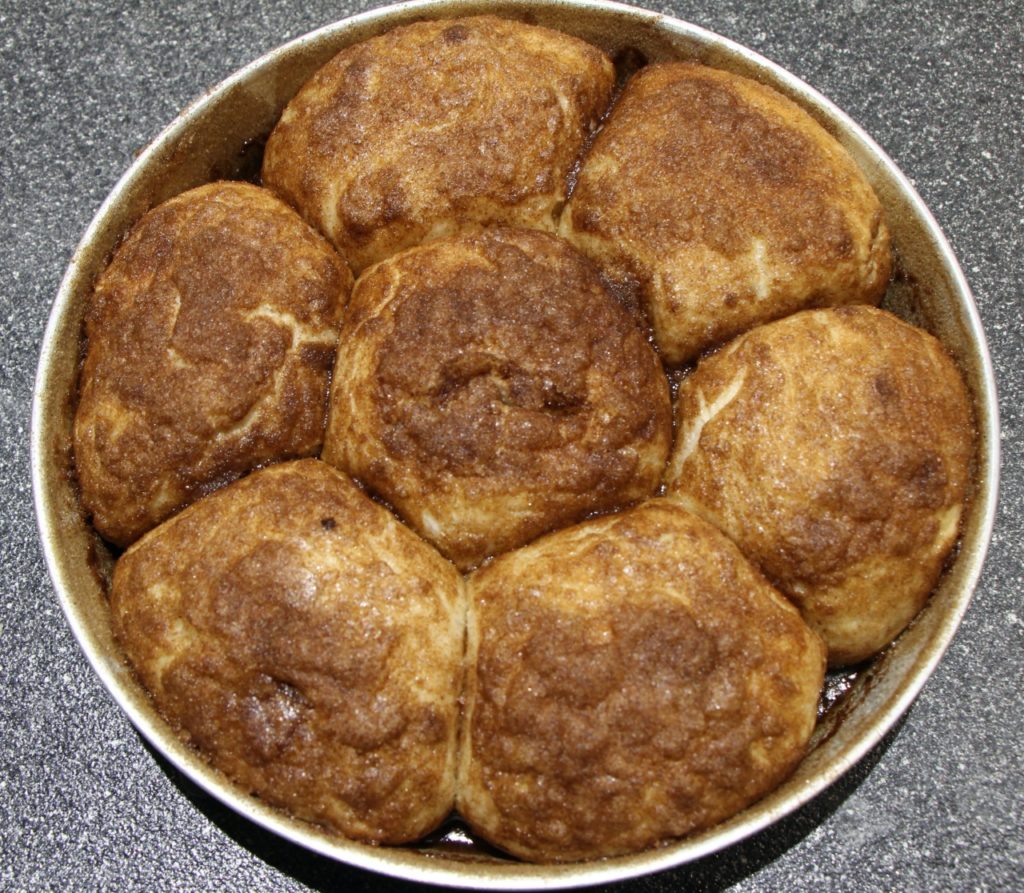 These easy and delicious pull-apart cinnamon bites are so delicious and ever so easy to make. Since you already have the pizza dough (my recipe for pizza dough can be found here), there's really no waiting time. I have even made pizza dough just to make these instead of pizza. All you need is about 2 pizza crusts worth of dough, some cinnamon, butter and the patience to wait while they bake. The house smells amazing while they are baking and we always have a really hard time waiting for them to finish baking and to cool down enough so we can enjoy them.
Prepping the bites
Divide the pizza dough into 8, approximately 2 inch diameter balls and set them aside. In a small pan, melt the 1/2 cup butter just so it's soft and can be spread on the balls using a brush. Or you can melt the butter in a small bowl in the microwave. Keep an eye on the microwave. You don't want to turn your butter into clarified butter. If the butter is over heated, it will melt completely and the solids and liquids will separate.
Coat each ball with the melted butter by rolling them in the bowl containing the butter. Alternatively, you can use a brush and coat each ball evenly. Set the balls in a plate as you go.
In another small bowl, combine the 1 cup of castor sugar, 1 1/2 tablespoons cinnamon and 1/4 teaspoon salt. Roll each of the balls in the cinnamon sugar to coat well.
This is an easy and fun recipe to get the kids involved. My kids love playing with the dough and try making other shapes instead of just round balls. My favourite part is licking my fingers after all the balls have been coated. The delicious buttery, sweet cinnamon that is left on my fingers is to die for!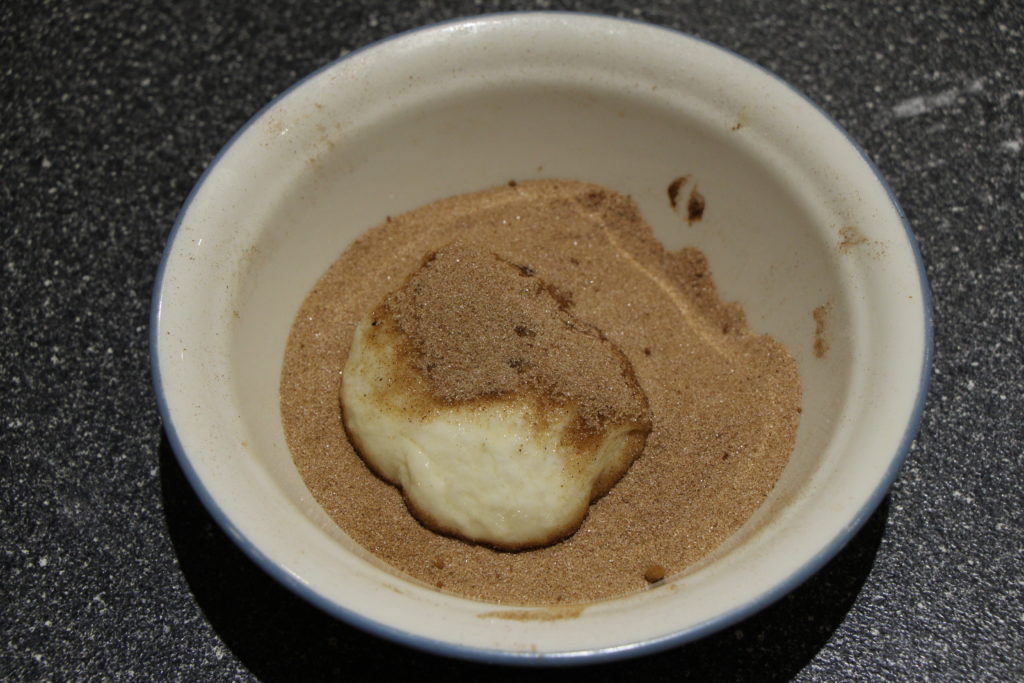 Baking the easy and delicious pull-apart cinnamon bites
Lightly butter a 10 inch pie dish – or any other oven safe dish that will fit all the balls you have made. Once all the balls are well and evenly coated, place all of them into a buttered pie dish.
Bake the balls at 350 degrees F for about 20 mins. Each oven is different, so you will need to keep an eye on the bites. Once the bites are ready and if they are left in the oven too long the sugar tends to burn, so keeping an eye on them is a must. This is where patience will help. The smell always drives me crazy – in a really good way! Once you start smelling the delicious cinnamon sugar baking, you will know that the bites are getting close to getting baked.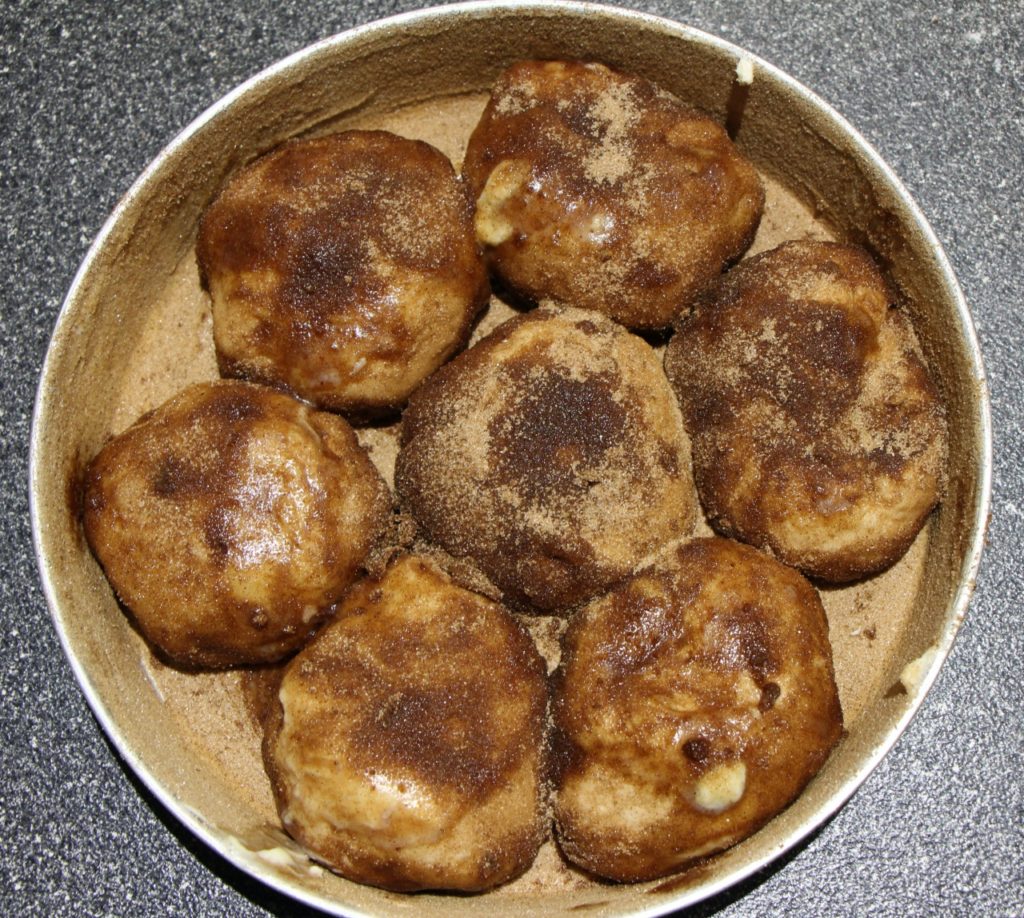 Let them cool to room temperature and enjoy with cream cheese icing (recipe coming soon).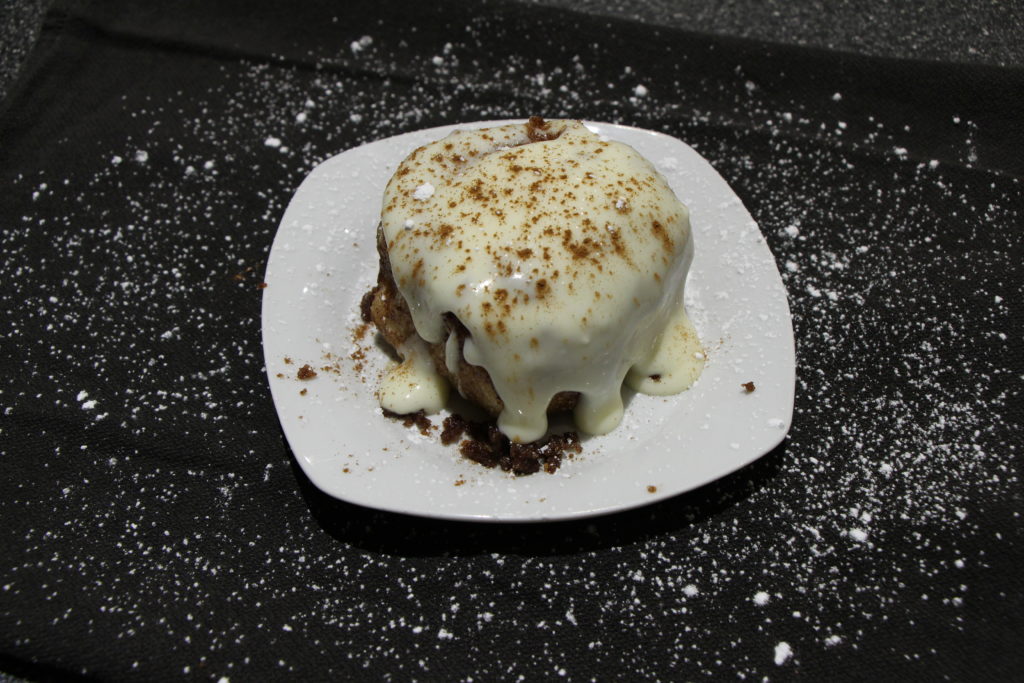 Soft, gooey, pull-apart cinnamon bites that you will enjoy baking and eating! I know that whenever I make pizza now, the kids expect these. When you see how easy they are to make, you will want to make them every time you bake pizza too.
Easy Pull-Apart Cinnamon Bites
Course: Dessert
Cuisine: Canadian
Difficulty: Easy
Left over pizza dough cinnamon bites are so delicious and easy to make. Just coat and bake while you are eating dinner. There are the best and easiest cinnamon bites you'll ever eat! Find the best pizza dough recipe here.
Ingredients
2 pizza crusts worth of pizza dough

1/2 cup unsalted butter, softened (1 stick)

1 cup castor sugar

1 1/2 tablespoons cinnamon powder

1/4 teaspoon salt
Directions
Preheat the oven to 350 degrees F. Coat a pie dish with butter and set aside.
In a bowl combine the sugar, cinnamon powder and salt. Set aside.
Divide the pizza dough into 7-8 balls about 2 inches in diameter each.
Melt the butter and coat one ball with the butter.
Roll the butter covered ball in the cinnamon sugar and place the ball into the pie dish.
Repeat steps 4 and 5 until all the balls are in the pie dish.
Pour any left over butter and cinnamon sugar over the balls.
Bake for 20 or so mins. Each oven is different, so baking times may differ a slight bit.
Let cool down to room temperature and enjoy with my cream cheese icing (recipe coming soon).
– Check out other dessert recipes here.
– Please remember to follow me on Facebook, Pinterest, and Instagram.